Future International Students
An Education Designed for Distinction
The Truman experience is unique to each international student. In fact, you create it through your choice of majors, minors, student organizations, activities, student employment, friends, internships, study abroad, faculty-led student research, service learning and a host of other things. The Truman experience is designed for distinction because it is an education that fits your distinct personality, your character and your aspirations.
Get Started Now
Ready to connect with the international admission team or start an application? Select one of the links below to begin your journey of distinction.
Distinct Value
Truman provides a top-ranked education at a cost you can afford. High-achieving students receive merit-based scholarships, and our students are among the brightest in the nation. More than 90 percent of our international students earn scholarships, and those scholarships can reach up to 50 percent of tuition or more for high-achieving students!
VISIT CAMPUS
Get to Know Your Home Away from Home

Take a Campus Tour – Virtually
Wherever you are on Planet Earth, we want to show you around our beautiful campus.

Explore Campus Life
Our students are passionate about their extracurricular activities.
With more than 240 student organizations, there's always something happening on our beautiful tree-lined campus.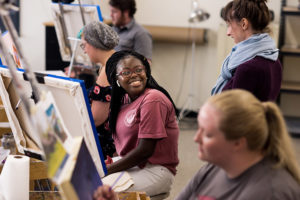 Distinct Students
Ask any Truman employee what they like most about working at Truman and they are almost certain to tell you – the students! Truman students, including students from abroad, work side-by-side with professional staff in offices and departments across campus, taking on responsibilities seldom afforded undergraduates. Not only do Truman students excel their peers academically, but they put their talents to use right here on campus – and so will you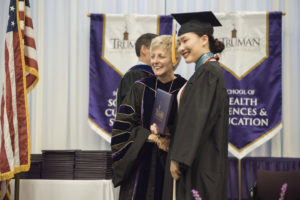 Academic Distinction
Truman offers you a real-world liberal arts education, where you engage in a robust mix of hands-on learning and broad knowledge building as you develop the fundamental professional, social and communication skills your future employer will value. For more than two decades, Truman has been ranked as the No. 1 public university in the Midwest by U.S. News and World Report, which also ranks Truman tops in undergraduate teaching.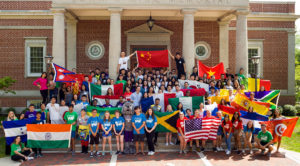 Distinct Diversity
International students bring a distinct, rich diversity to the Truman campus, hailing from more than 40 countries and all corners of the globe, studying across the spectrum of our 49 undergraduate degrees, playing an active role in all areas of campus life. What distinct role will you play at Truman?