Truman Welcomes Students from Around the World
Truman State University strives to be an internationally friendly campus through the active recruitment and inclusiveness of students from other countries.

International students from around the world make it possible for the members of the Truman community to experience different cultures that can enrich our worldview. The Center for International Students (CIS) encourages your active participation in preparing for the arrival of new international students to Truman's campus.
When planning services and support for students from different cultural backgrounds, here are some questions we must ask ourselves:
 How can we promote inclusivity on Truman's campus?
What services can we offer as an office/department to better accommodate international students?
How can we provide explicit instructions and directions that are easy to follow? When an international student is addressing a problem with my department, are we able to effectively communicate the background knowledge that an international student may lack?
Many cultures value communication styles that may conflict with American cultural norms – How can we approach interactions with international students with cultural sensitivity and understanding? How can we address issues of cultural sensitivity among coworkers?
How can our office/department increase interaction and integration between domestic and international students?
When interacting with persons from other cultures, how can we ensure effective communication?
Join in the Fun and Experience Different Cultures
Campus events are held throughout the year to celebrate and support the international dimension of the Truman campus. Everyone is invited to participate in these opportunities for meaningful interaction across cultures. Here are some of the events held on campus…
International Dinner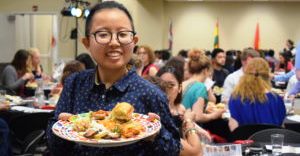 International and domestic students prepare specialty dishes from different countries to share with the rest of campus.
Himalayan Night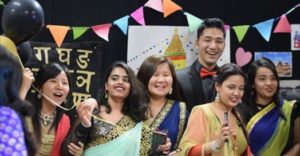 Namasté Nepal provides a glimpse into the country through song, dance, and traditional Nepalese cuisine.
Sights & Sounds of Africa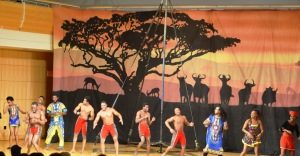 Members of the African Student Association bring African culture to campus through free performances, food, and much more.
Our Official Blog
Check out the Truman Times, the official blog for Truman's Center for International Students, for year-round internationally friendly events taking place on the Truman campus.
Truman Times Blog
International Flat Spike
Take a picture with Flat Spike and post it on your social media account and tag our office! @truman_cis and then add #trumanintl.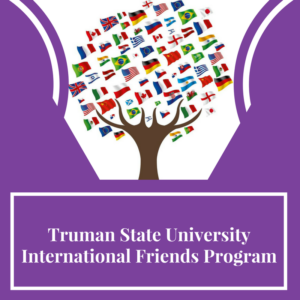 Become an International Friend
Help an international student get a taste of American family life by serving as a host family (without homestay) for a semester. The program is open to families in Kirksville and the surrounding area.
More details
---