Financial Aid for International Students
---
Truman Scholarships
President's Honorary Scholarship (New Students)
Tuition scholarships are awarded at the time of admission and generally range from $1,000 to $6,000. The award is based on academic achievement in secondary school and examination results (TOEFL, SAT, etc.). This scholarship is 100% annually renewable by earning a 3.25 grade point average at the end of the first two semesters. The maximum length of scholarship eligibility is up to 8 semesters for students who enroll at Truman State University as beginning freshmen and less for transfer students. In order to be eligible for renewal:
You must maintain a Truman grade point average of 3.25 on a 4.0 scale and earn at least 24 credit hours each year (two semesters) to renew your scholarship at 100%.
Your academic progress will be checked at the end of every two semesters and renewed on the following scale:

3.25 and above : Full renewal
3.20-3.24: 90% of original scholarship(s)
3.10-3.19: 80% of original scholarship(s)
3.00-3.09: 70% of original scholarship(s

Beginning the third semester, a student must work 59 hours per semester of service to the university. These service hours are called scholarship hours and allow for full renewal of the academic scholarship.
If a student chooses not to work scholarship hours, he/she may renew only 50% of the academic scholarship.
Scholarships of $1500 or below do not require service hours.
Kirksville Rotary Club Scholarship (New Students)
This is a one-year award for full tuition. Selection is made by the Kirksville Rotary Club. One scholarship awarded each year to a new incoming student. Attendance at weekly Rotary Club meetings is required. After the first year, a degree seeking student with a 3.25 will continue to receive a scholarship equal to the full award minus $2,500. Students must indicate their interest in the scholarship on their application for admission.
International Excellence Scholarship (Returning Students)
One-year award of $500 based on academic achievement and participation in multicultural programs and events. Up to 12 scholarships awarded each year to returning students. Applications are available in April.
University Foundation Scholarship (Returning Students)
More than 400 scholarships are funded annually by gifts to the University. These scholarships are awarded to returning students. Criteria and amounts vary with each scholarship.
---
Long Term Loans
Several lending institutions now lend educational funds to students from countries other then the U.S. Most require that the student be creditworthy and have a creditworthy U.S. citizen co-signer. For a partial listing of lenders, see the links below:
---
Short Term Emergency Loans
When an international student is in a SHORT-TERM financial crisis, they may apply to the Center for International Students for a Short-Term Emergency Loan. The Short-Term Emergency Loans must be repaid by the end of the semester. Applicants are required to have a minimum 2.50 grade point average and written explanation of the financial situation from their parents or sponsor, which includes a repayment plan and date. This may be scanned and emailed to the Center for International Students. Applications are given directly to the International Student Advisor.
Free interest loans from the Organization of American States (OAS)
The Rowe Fund Student Loan Program helps citizens from Latin America and Caribbean OAS Member States finance their studies in universities across the United States by awarding interest free loans. Applications are accepted and reviewed year-round. The loans are also available for university faculty and professionals with the support of the local university in the member state for continuing education or professional development courses in the United States. The studies or research must last for one academic semester and all studies and research, for which the loan is granted, need to be completed within a two year period. For more information visit oas.org/en/rowefund/.
---
Other Useful Financial Aid Links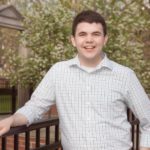 Truman State University prides itself on both its academic reputation as well as its affordable accessibility. These qualities are what drove me to Truman. I knew that I would receive a top-quality liberal arts education without plummeting far into student debt.