Academic Resources for International Students
---
The Truman Center for Academic Excellence is an academic support program designed to promote student success. They work to not only support students academically in their coursework, but also showcase alternative ways to interact with course material to maximize their potential and academic outcomes. They also provide tutors throughout the semester
The Academic Success Mentoring Program  is a peer-mentoring program sponsored by the Center for International Students and specifically aimed at helping international students perform better academically. Students are paired with mentors who can help them develop better study skills, overcome test anxiety, manage time better, and more.
Pickler Memorial Library offers many services to international students including help finding information, foreign language material, reference help, and library terminology.
Through a partnership with the Center for Academic Excellence, the Center for Diversity and Inclusion (CDI) offers free tutoring to Truman students who need assistance in any subject.
The Truman State University Writing Center provides all writers on the Truman State University campus with a comfortable environment for conversations about writing. Writing Consultants can work with writers at all levels of competence, from all disciplines, at any stage of the writing process – generating ideas, drafting, revising, and editing- or share ideas about writing strategies and techniques.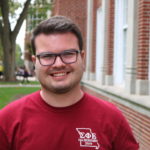 Truman is a great college when your first priority is a very good education for an affordable price. Truman also offers a lot of great resources that will help you to succeed if you take advantage of them.